Zhengzhou Jinyuan Wire and Cable Co.,Ltd
We can produce all kinds of wire and cable products. Produce: low smoke zero halogen wire and cable, fire-resistant wire and cable; Coal mine use wire and cable; High, medium and low pressure polyethylene vinyl insulated powder cable, polyethylene cross linked insulating powder cable; Aluminum(alloy)stranded wire, Aluminum(alloy)stranded wire; Aerial cable. Rubber cable. Control cables; Welding cable; Aerial bound cable; PVC insulation cable; Agricultural buried cable; Branch cable beforehand; Sheath line; Wire cloth, tec. Product up to 50 varieties of types and more than one thousand specifications.

View More>>
News & Events
1.What products does Jinyuan manufacture?

Bare Conductor: AAC, AAAC, ACSR, ACSR/AW, AACSR, ACAR, ACSS, ACSS/AW, ACS, HDBC, CCS, CCA, GSW, ABC CABLE,power cable,etc.

2.What are the advantages of your company?

Jinyuan Cable has a professional Research & Development team, the engineers and technicians are concentrated on the innovation of all kinds of cables based on our clients individual requirements…

3.How about the quality and price of your products compared with others ?

Strict quality control is always our priority. Our products have gained CE certifications. In addition, no matter our regular or new clients from Singapore, Colombia, Saudi Arabia, Ecuador, Russia, United States, Vietnam, India …

4.What is the production capacity of your factory?

For materials consumption, we use 100tons aluminum and 200tons copper per day. We have over 30 production lines…
Email Us(*)Required information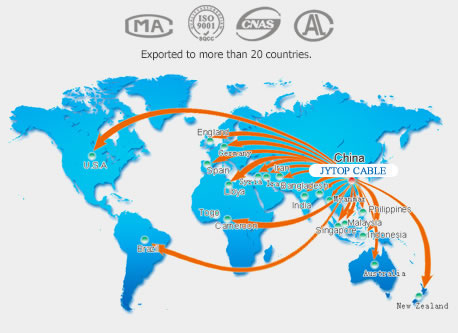 Customized design
modern management system, advanced technology manufacturing, quality control equipment, well-trained employees and high quality service system.